Making prosthetic eyes for creatures, character busts, dummies and puppets is an art form all of its own. There are many ways to make them and this can make it seem like a complicated path to tread.
Most people think the only way to achieve good results is with an investment in expensive materials and equipment such as pressure pots, vacuum chambers and a lathe. In our latest two online courses videos Neill Gorton shows this isn't the case however, by simplifying the process and using the minimum amount of equipment.
He has kept the process as simple as possible, making these effective creature eyes using only a drill press and with a smart selection of materials.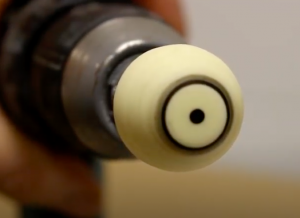 These lessons will demystify the process and show you how, using only these basic tools, you can make very realistic resin and epoxy eyes from scratch including making all your own moulds.
You'll find these lessons in the 'Making Eyes, Teeth and Horns' PROCESS and the 'Creating a Half Mask and Silicone Display Bust' PATHWAY.
Our ACCESS-ALL SUBSCRIPTION at £18.99 per month includes:
Unlimited access to all lesson videos plus new ones added regularly
PDF materials lists with alternative product suggestions
PDF transcriptions of all voiceovers – ideal for translating into other languages
Cancel any time