A gift subscription provides time-limited access to our online courses as a present for the prosthetics enthusiast in your life! Choose a 1, 3, 6, or 12-month subscription or contact us if you would like a bespoke duration.
These comprehensive courses will teach the recipient of your gift everything from making their first flat mould appliance to creating a multi-piece silicone character makeup or display bust. The content is suitable for all skill levels and comes with helpful PDF downloads. Currently 70+ lessons available comprising 40+ teaching hours.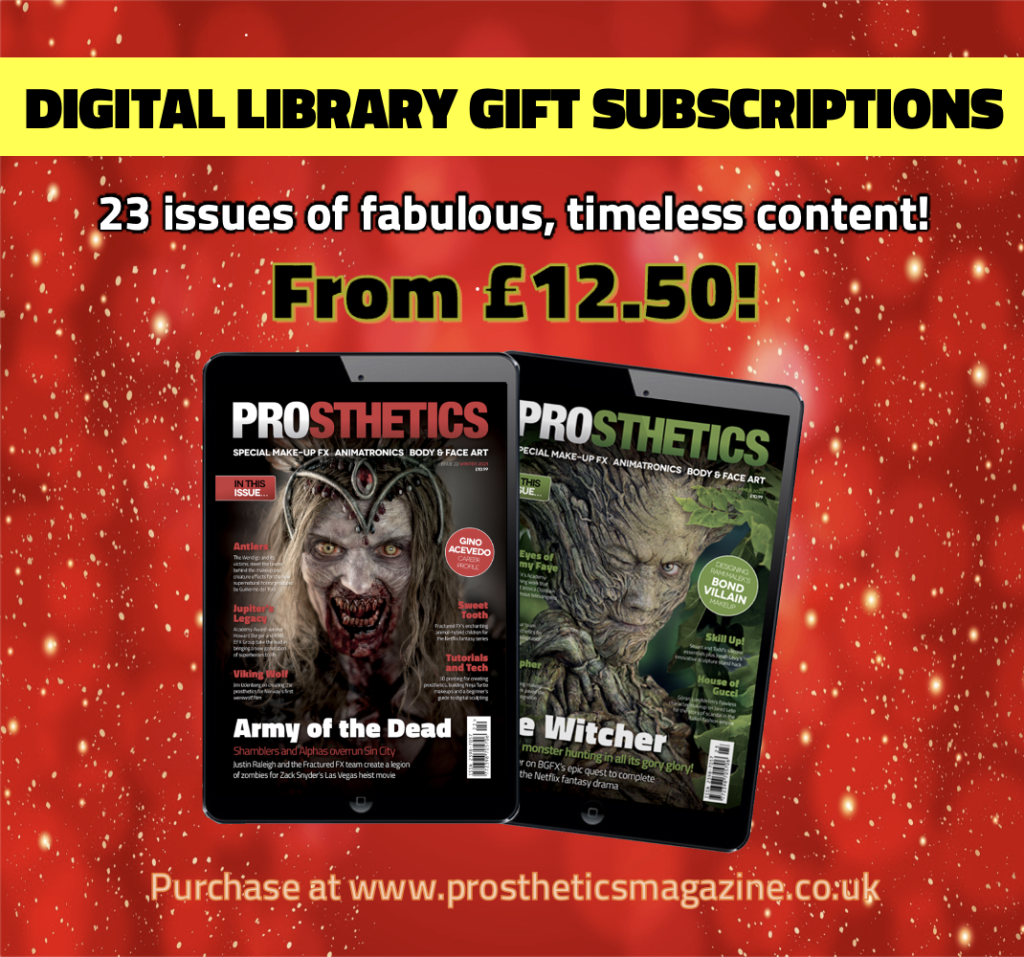 Gift subscriptions for the 23-issue digital library of Prosthetics Magazine offer 2,000+ beautifully presented pages of specialist information in flip-book format with zoom control; a great gift for prosthetics enthusiasts everywhere!
Each issue includes articles about screen prosthetics, makeup FX and related fields, in-depth interviews with the film industry's leading global practitioners, and technical information about the materials and processes they use in their work.
Every magazine also features a fabulous collection of detailed tutorials by highly accomplished artists, creating a library of step-by-step lessons that you will refer to again and again.