Step up your skills from doing direct-applied makeup FX to making your own prosthetic appliances.
This year everyone's favourite witching weekend will be less of a party than usual, so instead of apple-bobbing alone, get into the Halloween spirit by learning some basic horror prosthetics with Neill Gorton! The 3 tutorials will show you how to create 2 classically creepy looks: a JOKER SMILE and a FUSED MOUTH.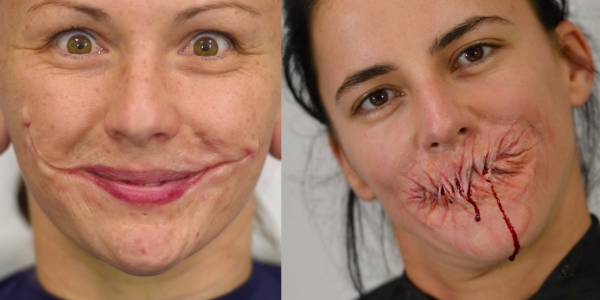 If you're starting out in prosthetics these tutorials will show you how to progress from using materials such as tissue, latex and wax-type effects to create your makeup FX to the professional process of sculpting, moulding and casting prosthetic appliances.
Below are your three steps to manufacturing basic prosthetic appliances:
TUTORIAL 1: Sculpting and moulding
TUTORIAL 2: Casting in latex and gelatine
TUTORIAL 3: Applying and colouring
If you found these videos helpful check out our ONLINE COURSES!
Our ACCESS-ALL SUBSCRIPTION at £18.99 per month includes:
Unlimited access to all lesson videos plus new ones added regularly
PDF materials lists with alternative product suggestions
PDF transcriptions of all voiceovers – ideal for translating into other languages
Cancel any time