It's awards season and we're thrilled to see the gong for Outstanding Prosthetic Makeup For A Series, Limited Series, Movie Or Special was won by the brilliant team on Star Trek: Picard* for their work on 'Absolute Candor' which was episode 4 of season 1.
This episode is set on the planet Vashti and features the superb prosthetics on the Romulans, below, created by this Emmy-winning team:
James Robert Mackinnon, Special Makeup Effects Department Head
Vincent Van Dyke, Prosthetic Designer
Richard Redlefsen, Special Makeup Effects Artist
Alexei Dmitriew, Special Makeup Effects Artist
Neville Page, Prosthetic Designer
Michael Ornelaz, Makeup Effects
The current issue of Prosthetics Magazine features a 12-page article on the Picard prosthetics, giving a detailed insight into the design and production of the makeup FX and the personal experiences of department head James Mackinnon and prosthetic designer Vincent Van Dyke of working on the production. Buy a copy or subscribe to view it online here.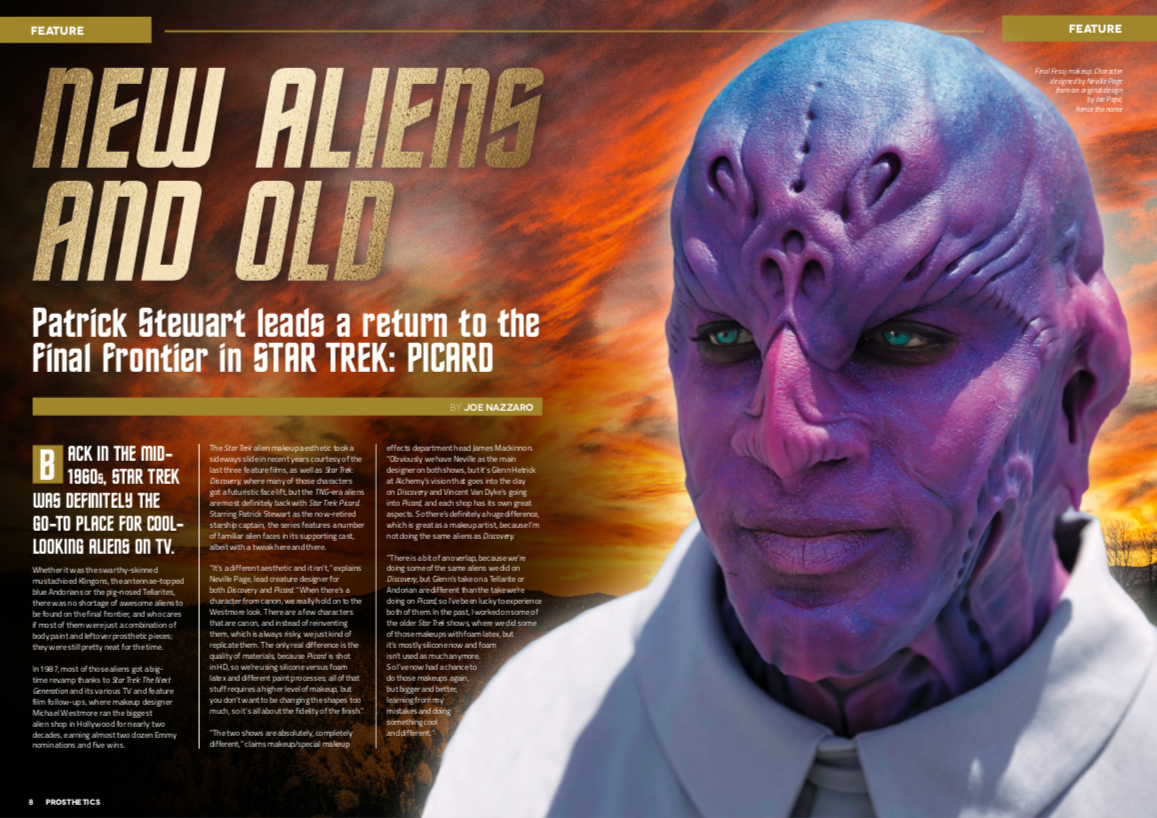 *Star Trek: Picard: CBS All Access. CBS Television Studios in association with Secret Hideout and Roddenberry Entertainment