Flocking is a technique often used in prosthetics, but what is it and what exactly can it be used for?
Flock is basically finely-chopped nylon fibres that can vary in length, thickness and colour. In its finest form it's almost like coloured powder or dust, whereas longer flock is like wiry hair.
It also comes in different thicknesses of fibres measured in decitex, or dtex for short, with one dtex being the measurement of a fibre that weighs one gram per 10,000 meters of length. It can also be made from natural or synthetic materials such as cotton, rayon, and polyester. Flock is inert, so it won't react chemically with anything it is added to or mixed with, which is essential when working with the wide variety of material formulations we use.
When finer flock is adhered to a surface it looks and feels almost like velvet. This is achieved by adhering all the tiny fibres to the surface at 90 degrees so they stand upright using an electrostatic process.
Here are some of the things prosthetics artists use flock for:
HAIR, BEARDS AND STUBBLE
Flocking can be applied directly to the face but only by using professionally designed and built equipment.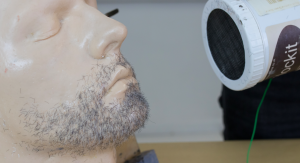 ANIMAL FUR AND HAIR
Flock is fantastic at mimicking animal fur and hair, particularly on small animals, but can also be good on larger ones for areas like the muzzle.
Flock can be used just as a base layer which is then hair-punched into adding density to the hair punching.
Foam latex is the best material to flock onto as it's porous and takes the adhesives very well, but silicone is very difficult to apply flock to.
Flock can also be painted afterwards with an airbrush.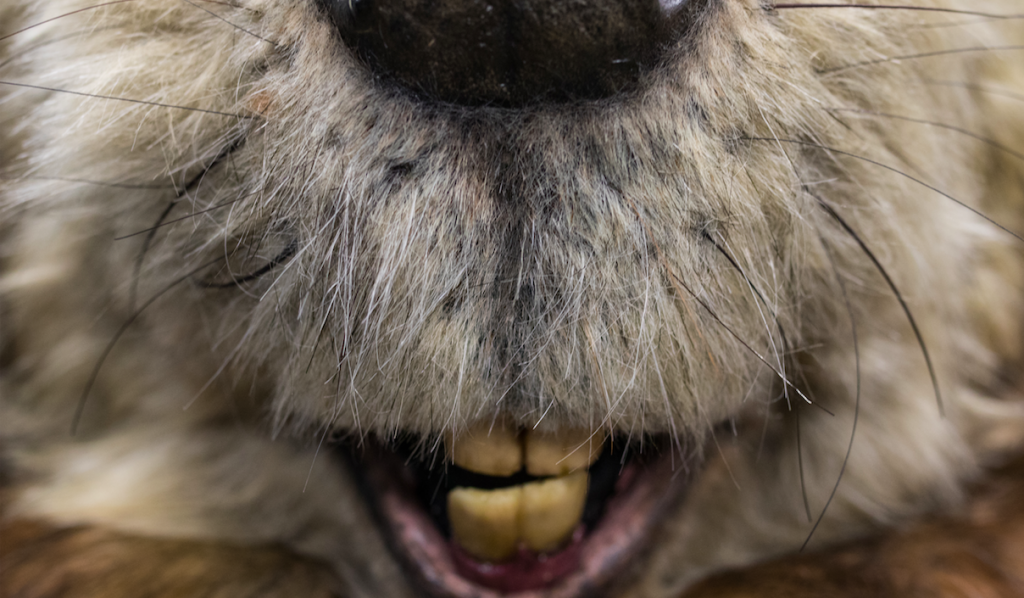 MAKING BLOOD, MUD AND OIL
Because flock is a fibre and not a pigment it cannot stain clothes and other surfaces, so it can be mixed with viscous liquids to simulate all manner of substances and is therefore very useful in casualty and medical simulation.
INTRINSICALLY COLOURING MATERIALS
As well as being used to create surface textures and finishes, flock can be mixed into materials to add colour intrinsically. This produces different results than those you get by colouring with liquid pigments as instead of creating a blend of colours, it works by adding dots that create something called pointillism. This can be very useful in some instances.
BONDING AND STRENGTHENING
There are other, more technical uses for flocking in prosthetics such as MECHANICALLY BONDING ENCAPSULATES and STRENGTHENING ALGINATES, so it's clear that these little fibres are very handy indeed.
Find out more detail about flocking including more on all the uses mentioned above in issue 12 of Prosthetics Magazine.