We're excited to welcome new tutor Martina Sandelin to Gorton Studio!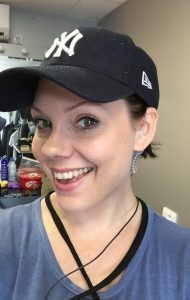 Martina is an accomplished all-rounder in the field of film prosthetics and makeup FX as well as an experienced teacher. She will be principal tutor on our next 7-week Makeup FX & Prosthetics Creation course that starts on September 7th.
Born in Sweden, Martina and moved to Vancouver, Canada in 2013 to attend Vancouver Film School's programme in makeup design and prosthetics for film and television. After graduating with honours she started her journey as a freelance artist in Canada working for Bill Terezakis at WCT and Toby Lindala at Lindala Schminken FX.
She moved to the UK in 2016 and since then has worked on-set and in workshops for companies such as Millennium FX, Kristyan Mallett's KMFX and as a model maker in Pierre Bohanna's Costume FX department.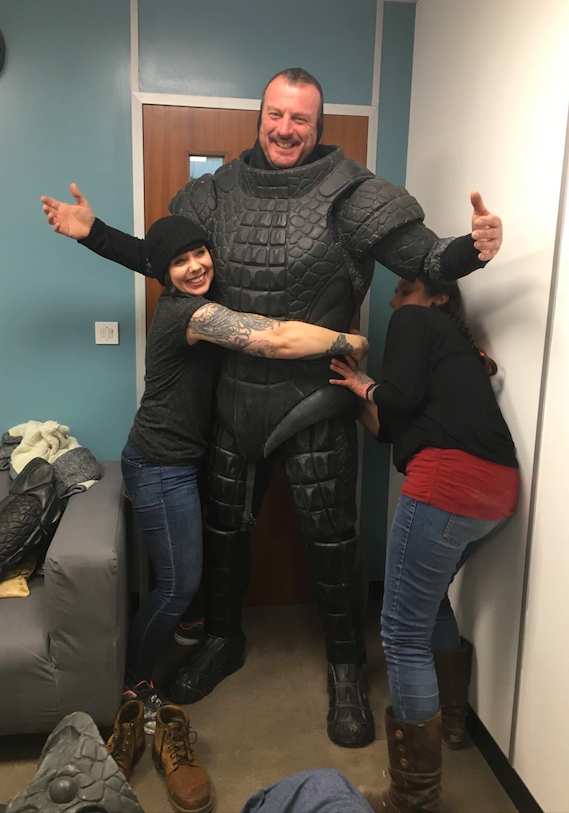 With skills across the spectrum of prosthetic manufacturing techniques and prosthetic application, Martina is always busy with industry work, and also has a wealth of experience in teaching and training both students and industry newcomers beginning their careers.
She says, "My ambition is to lead a new generation of students into the wonderful world of prosthetics through hard work and determination."
Her career highlights to date include movies such as Lemony Snicket's: A Series of Unfortunate Events, Solo: A Star Wars Story, Star Wars: The Rise of Skywalker, Kung Fury 2 and Extinction, and TV shows like Bates Motel, Flash, Legends of Tomorrow, Supergirl, Arrow, X-Files and Doctor Who.
The pic on the right shows Martina is working with Doctor Who's Ice Warriors for our sister company Millennium FX.
We can't wait to get the next 7-week course started with Martina at the helm – look out for coverage of it on Facebook and Instagram soon!