7-week Makeup FX & Prosthetics Creation course graduate Brooke Dibble worked on Beauty and the Beast, Justice League, Wonder Woman, Fanastic Beasts and Where to Find Them and King Arthur: Legend of the Sword, and her upcoming film jobs include Maleficent 2, Mary Queen of Scots, Extinction, Detective Pikachu and Flashpoint.
In the nine years since Brooke graduated from our flagship course in Aylesbury, she's also worked for our multi-award winning sister company Millennium FX on Victor Frankenstein, The Harry Hill Movie, Doctor Who and Wizards vs Aliens, so it's safe to say she's been busy! Her career is an interesting one in that she has used her sculpture skills to diversify into 3D modelling and concept design for both prosthetics and costumes, so as well as stints as a workshop technician, her credits also include costume and prop modelling.
Here's a look at her final project on our course back in 2009…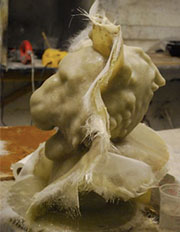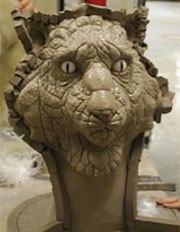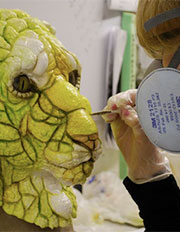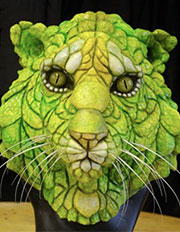 Brooke is also excellent on-screen and is a great subject for Microsoft's new Bing commercial – take a look below for a glimpse into her fantastical world – what a wonderful career she's carved out with her superb talent, many congratulations!