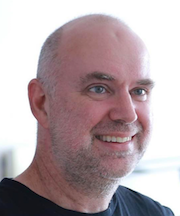 If you're thinking of doing our MA in Prosthetic Effects, it's a fact that Bradley Greenwood will be an important part of your learning life.
The postgraduate course we run in partnership with Falmouth University's multi-million-pound School of Film and Television is new and progressive, and the credentials needed for the key role of lecturer on it were clear: excellence in traditional prosthetics plus digital design and manufacturing techniques, high-level industry experience and a passion for teaching. Finding that skill set was a very big ask, and we had to go all the way to Vietnam to do it (but only via Zoom, sadly!)
There was great excitement when Brad arrived from Vietnam earlier this year after being selected from a truly international field of film industry professionals, here's why…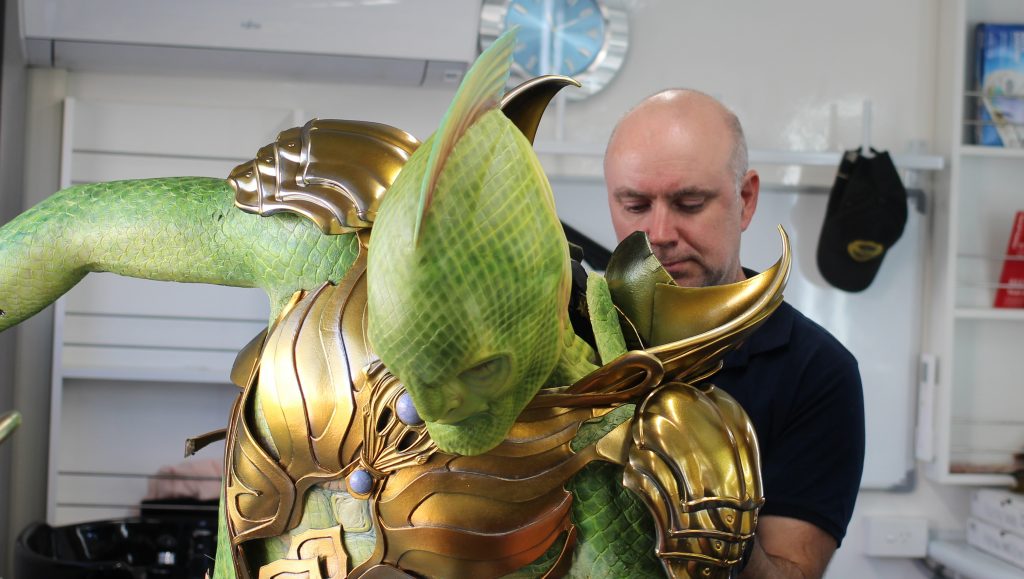 Aquaman pics courtesy of Justin Raleigh showing Brad's application work for Fractured FX. Photography by @jacfx
Originally from Australia, he graduated from Queensland College of Art with a BA in animation in 1990 and also has Dick Smith's famous Advanced Professional Makeup Course under his belt. Upon graduating he immediately began work in the Australian film and television industry, doing makeup FX on live-action projects and as a concept artist and art director for animation where he further honed his digital skills.
He has contributed to many major feature films over the years, both live-action and animated, including as a senior prosthetics technician on Peter Jackson's Lord of the Rings trilogy (for WETA workshop), Scooby Doo (Warner Bros.), George Miller's Happy Feet, Zack Snyder's Legend of the Guardians and DC's Aquaman (for Fractured FX) to name a few.
Kong: Skull Island pic courtesy of Bill Corso and Jason Baird showing Brad's application work.
He was a lead prosthetic makeup artist on Kong: Skull Island (for Bill Corso and Jason Baird/JMBFX), for which he did on-set application and was also responsible for assembling the 35-strong Vietnamese makeup and hair team. His skills have also seen him create makeup effects and concept art for numerous feature films throughout South East Asia, and performed various leadership roles.
Teaching is a genuine passion for Brad and in recent years he has worked extensively training artists in China and Vietnam as part of their emerging arts and entertainment industries, as well as having taught techniques in prosthetic makeup at his own studio, Monster Mode FX.
We're thrilled to have Brad on board the MA! He works closely with Neill on the practical teaching delivery along with the university's technical facilities team, and with Course Leader and accomplished academic Dr. Anna Misiak, a former Fulbright Scholar at the University of Southern California who gained her PhD from the Polish Academy of Sciences.
The student projects coming out of the inaugural course in progress at the moment are right on-point; it's exciting to see the hybrid approach of combining traditional and digital techniques to create prosthetics being taught in a planned learning path for the first time. The supporting contextual studies, guest lecture series and opportunity to get involved in the filmmaking at the state-of-the-art School of Film and Television make for a year of great opportunity as a student on this course, and Brad's input is a significant part of that. Take a look at some of his own work on this page and watch our Facebook and Instagram pages for more soon…

If you're interested in this course there's a live online Q&A on Monday 26th April, 7pm – 8pm with Neill Gorton and Dr. Anna Misiak that will give you further insight…