Description
OVERVIEW 
Falmouth University in partnership with Gorton Studio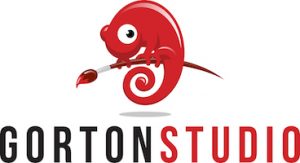 A one-year, full-time Masters degree delivered by Falmouth University's School of Film & Television in partnership with Gorton Studio on their Falmouth and Penryn campuses. Falmouth is a specialist university for creative industries with exceptional facilities and staff.
This practice-based course has an industry focus from the start. It addresses employment needs at the sharp end of our craft by combining digital and practical skills to produce a physical object, giving students a hybrid skill set that's in demand in today's film industry.
You will spend time in the South West workshop of our multi-award winning sister company Millennium FX to gain key skills and a deep understanding of the subject, while also developing a creative portfolio and a network of contacts. You will learn how to design and build in a virtual space, then explore how to realise your creations as physical objects through the use of CNC machining and 3D printing, as well as utilising more traditional mould making, casting, sculpture and fabrication techniques.
You'll grow and refine your skills through personally focused projects, based within the university's supportive and collaborative community. Through experimentation and risk-taking, you'll push the boundaries to become a resilient and dynamic prosthetic effects practitioner.
You will:
• Learn from our tutors who are all senior film industry professionals, and the university's highly accomplished lecturers
• Develop a varied portfolio of creative work that will help launch your career
• Have access to professional-standard studios and resources
• Benefit from the visiting lecture series, with guest speakers from global industry
• Be based within a vibrant international film school, within a creative arts university
Throughout the one-year course, you'll tackle a truly multi-disciplinary syllabus, designed to meet the needs of today's highly competitive prosthetics and special effects industries. You'll be in charge of your own learning, developing your own direction and specialisms, while also gaining a working knowledge of industry practice.
FORMAT
This is a modular, practice-based course, so much of your journey will involve learning by doing, working with the state-of-the-art facilities at the university and in our own training environments. You'll also gain a grounding in context, theory, programmes and pipelines through lectures, seminars, workshops and masterclasses.
HOW YOU'LL LEARN
Timetabled teaching and learning activity: 15%
Guided independent study: 84%
Placements: 1%
HOW YOU'LL BE ASSESSED
Written exams: 0%
Practical exams: 0%
Coursework: 100%
ASSESSMENT METHODS
• Portfolios of practical work
• Presentations
• Verbal reports
• Major practice project
SUITABLE FOR
Those with a background in model, prop-making and prosthetics who wish to enhance their skills and introduce digital design and manufacturing processes into their workflow, and those who have worked solely in the world of 3D and digital modelling who wish to progress into physical manufacturing.

It is also a good option for makeup artists who want to improve or expand their skills in special makeup effects using the most up-to-date techniques, and craftspeople from different backgrounds who wish to diversify into prosthetics.
TUTORS
The teams from both Gorton Studio and Falmouth University have extensive industry experience. Our industry connections include some of the best prosthetics effects studios in the world and Neill Gorton and Millennium FX are constantly active at the forefront of the international film industry. This connectivity provides essential networking opportunities for our students and graduates and helps inform and shape the MA curriculum.
FACILITIES
Our Cornwall teaching studio is in the same building as the south-west workshop of our multi-award winning sister company Millennium FX, one of the most successful screen prosthetics companies in Europe. During your course, you will participate in practice-based learning in this environment, be able to watch real industry jobs develop and have contact with some of the company's highly experienced crew.
Falmouth University including the multi-million-pound, industry-standard School of Film & Television offers professional facilities including:
• Life drawing studio
• Motion capture/immersive studio
• Workshops with rapid prototyping, 3D printing, casting, milling, welding and other fabrication facilities
• Twenty-seat computer suite with key software including Z-Brush, Maya, Adobe CC, and Substance Painter, amongst others
• Access to Gorton Studio
• Access to Millennium FX Studio
• Cinema with Christie M-Series HD projection and 7.2 surround sound
COVID-19 UPDATE
A s a community, we are all now learning to live with Covid-19. While it is fantastic to be back on campus and in our workshops, socialising and embracing face-to-face learning and teaching, we must still be taking precautions to allow everyone time to adjust and feel comfortable in this new environment. This page on the university's website provides details of all the latest guidance for students at Falmouth University.
This information was written on 14th June 2022 and will be updated when changes occur.
TUITION FEES 2022-2023
£10,900 per year – full-time UK (£250 acceptance fee payable. This is deducted from tuition fees.)
£19,900 per year – full-time EU/international (acceptance fee up to £1,000 payable, dependent on nationality. This is deducted from tuition fees)
Find out more about Falmouth University's Alumni Loyalty Discount for Falmouth Alumni, which offers a reduction in course tuition fees.
TYPICAL COURSE COSTS
£200 – £300. Additional materials may also be required on particularly complex projects, at the discretion of the Course Leader.
Study visits are included in your fees.
If you need to bring equipment or materials with you, these will be outlined in your Welcome Letter.
The figures above don't include accommodation and living costs
Tuition fees are set annually and are subject to review each year.